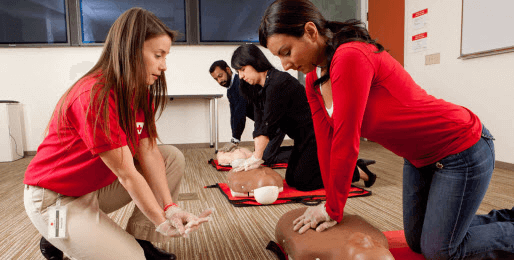 One of the first steps towards becoming a Canadian Red Cross First Aid & CPR Instructor, is demonstrating your ability to perform all the relevant First Aid & CPR skills, without coaching or correction, to a Canadian Red Cross Instructor-Trainer (IT) or Teaching Experience Supervisor (TES).

Listed and linked below, are the most current Canadian Red Cross First Aid & CPR Skills Checklists which collectively outline all the skills, including the specific steps required to perform each skill, you will need to demonstrate during your Skills Assessment.

It is strongly recommended that you download and review all the Skills Checklists well in advance of your scheduled Skills Assessment session, to ensure that you arrive fully prepared to be successful.