Whether you are registering for a Canadian Red Cross First Aid & CPR course with AED, Professional Medical Responder certification, BC Workplace First Aid, Child Care First Aid, Wilderness First Aid, or Instructor level training...your Canadian Red Cross certificate is recognized across Canada for high quality, credibility and up-to-date medical protocols.
​
More importantly, you will leave your course with confidence in your ability to safely manage the kinds of emergencies you may encounter at home, work, or play.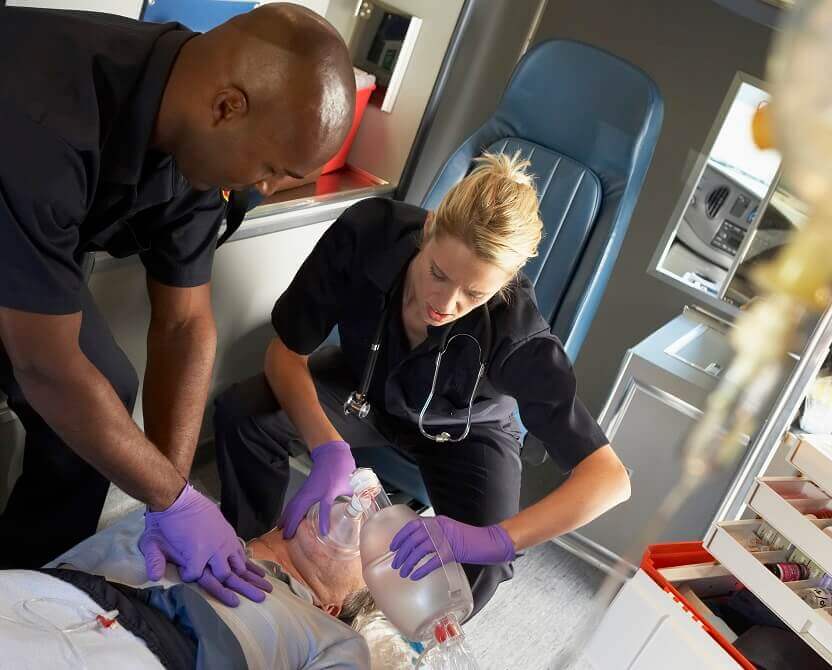 Frontline First Aid in Kelowna, BC

Be the Difference
Frontline First Aid is Kelowna, BC's most recognized and comprehensive Canadian Red Cross Training Provider. We provide an integrated suite of Canadian Red Cross First Aid, CPR, Emergency Medical Responder, Occupational First Aid, OH&S, Child Care First Aid, Wilderness First Aid and Instructor courses in Kelowna, the Okanagan and across BC.

What makes Frontline your best choice?
Guaranteed Confidence

You leave our classroom with the confidence to act.

Anytime you need a refresher or "tune-up" after your First Aid course...just contact us to join in any of our ongoing classes, free of charge. Carry more than just a certificate. Maintain the skills and confidence to "Be the Difference" in your community.
Student Centered Classes

As our Student, your needs come first.

Our Instructors provide you with the skills and concepts in a lively, interactive format that is meaningful, relevant and enjoyable for you. Engagingly simplified explanations and active hands-on practice progressively build your confidence and skill levels.
Credibility & Recognition

Our Canadian Red Cross Programs are Nationally recognized for up to date protocols, and the most current ILCOR and CoSTR recommendations.

BC EMALB, BCAS, WorkSafe BC, BCEHS, BC Interior Health, Territorial Mining Regulations, Transport Canada and Fire-Rescue Departments across BC are among the agencies who require and recognize Frontline's Canadian Red Cross Certification.
Professional Experience

Our courses are taught by Fire Fighters and Professional Responders...with years of hands on experience. Their friendly, approachable teaching style provides you with real life insight, and practical advice...not just quotes from a text book.

Aspiring Fire Fighters, EMRs and Paramedics appreciate the chance to learn from experienced Professionals, who prepare you for the Provincial Licensing process; and the next phase of your career.
Flexibility & Options

Courses are available in a variety of flexible formats to meet your needs and schedule:
Traditional Classroom
Classroom & Online..."Blended Learning".
Weekend Courses.
Weekday Courses.
Evening Courses.
Initial Certification Courses.
Recertification Courses.
Maintenance Training.
Group Discounts & Private Bookings

In addition to our First Aid & CPR courses scheduled in Kelowna, BC for public registration, we offer Discounts and Private Booking options to meet the needs of you and your group...in your own Community
Group Invoice or Individual Payment.
AEDs & First Aid Kits

We also offer Automated External Defibrillators and First Aid Kits & Supplies, that you can purchase for your home or workplace; and provide you with the ongoing training and support you need to make sure you can use it when it really counts.
Here to Help

Learn more about Frontline First Aid and Emergency Training...on our "ABOUT US" page.

Contact Us anytime with your questions. We're here to help.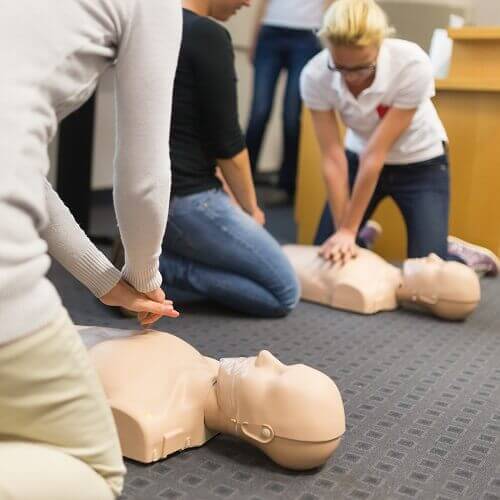 Calendar of First Aid & CPR course dates in Kelowna, BC
Scroll from Month to Month to view our scheduled Canadian Red Cross and WorkSafe BC First Aid, CPR, Emergency Medical Responder, Level 1 Occupational First Aid, Wilderness First Aid, Child Care First Aid and Instructor Courses in Kelowna, BC.
Then click the "Register" link to register for a specific course and date.
If our scheduled dates don't work for you... CLICK HERE to arrange a Private course date and location specifically for you or your group.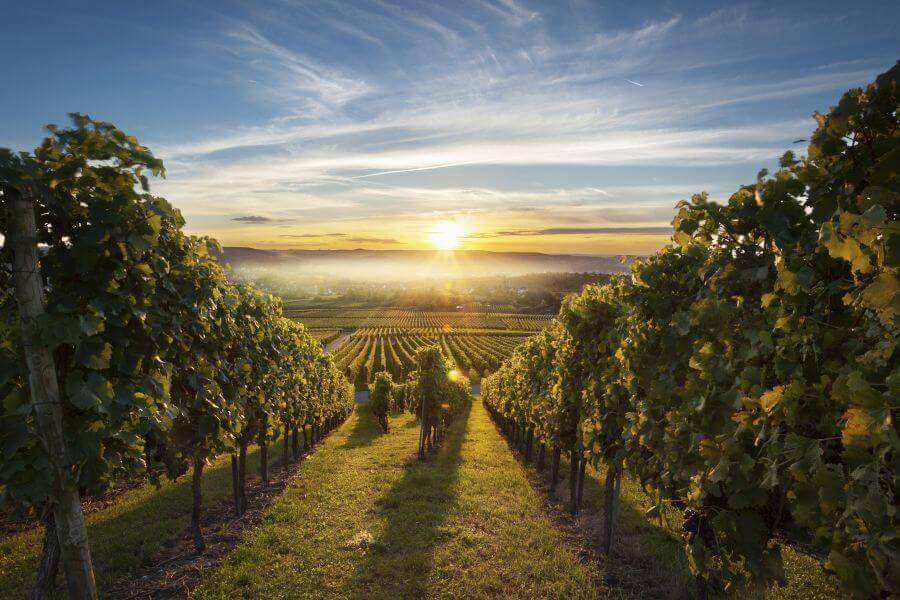 Kelowna First Aid & CPR Course Locations
Most of our Canadian Red Cross First Aid courses, CPR courses, Emergency Medical Responder courses, Wilderness First Aid courses, Child Care First Aid courses, Instructor courses and BC Workplace Occupational First Aid courses are offered near Kelowna, BC at 2011 Daimler Drive.
Frontline First Aid & Emergency Training Classroom
2011 Daimler Drive
West Kelowna, BC, V1Z 3Y4
Westside Alliance Church & Community Center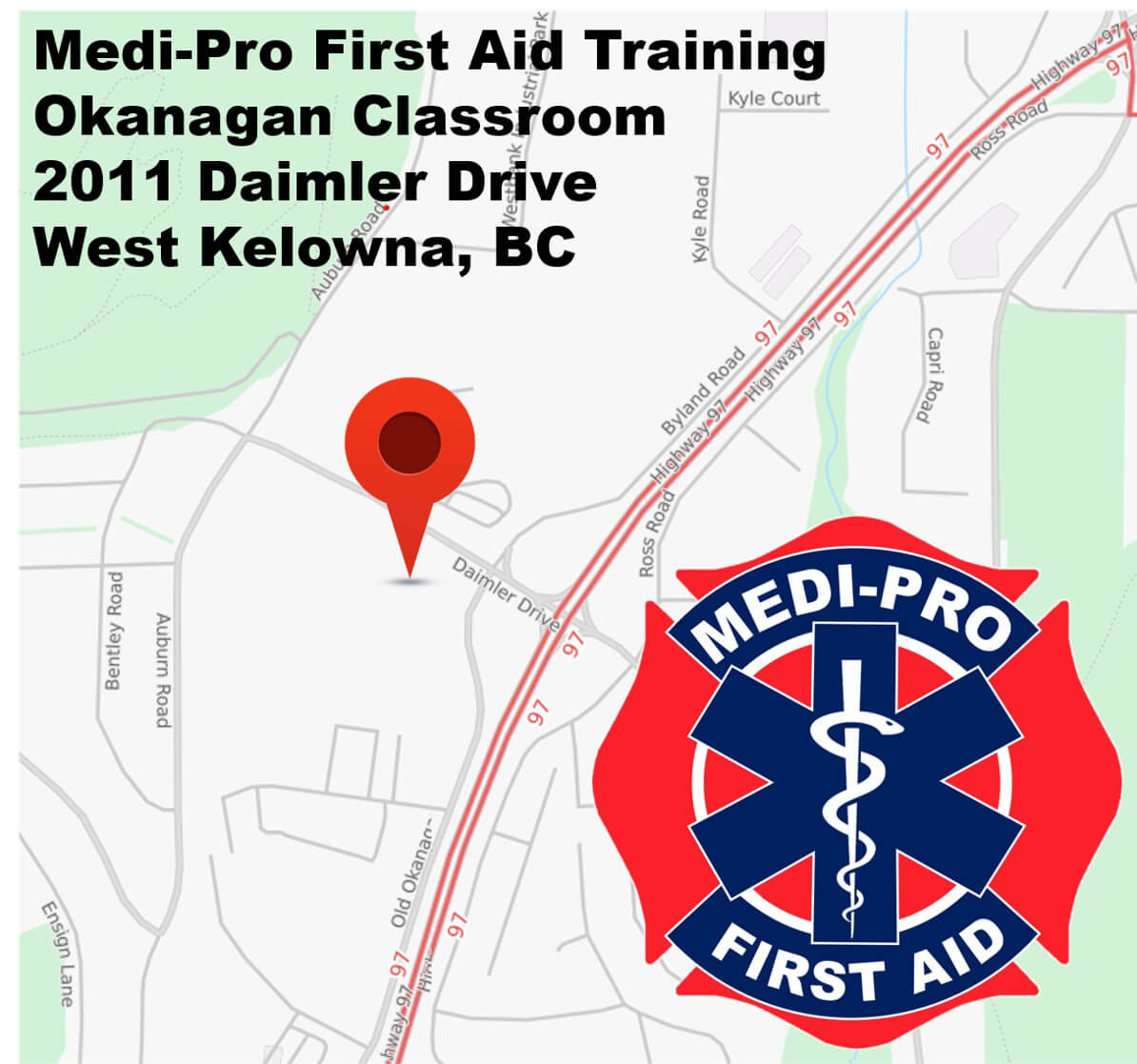 Course locations in Kelowna, BC for First Aid, CPR, Emergency Medical Responder, First Responder Wilderness First Aid, Workplace Occupational First Aid, Child Care First Aid, and Instructor certification.
Course locations can vary...make sure you confirm your specific course location during registration and with Frontline First Aid directly.
All of our courses are also available in your area, throughout British Columbia, Alberta, Northern Canada and Western Canada. Courses can be scheduled as open for Public Registration, or Privately for your group.