CPR level "A" & AED Certification Included
Provincially recognized by WorkSafe BC for Workplace Level 1 First Aid requirements
Participants must be at least 16 years old to meet WorkSafe BC First Aid attendant requirements
Level 1 First Aid Certification valid for 3 years
LEARNER CENTERED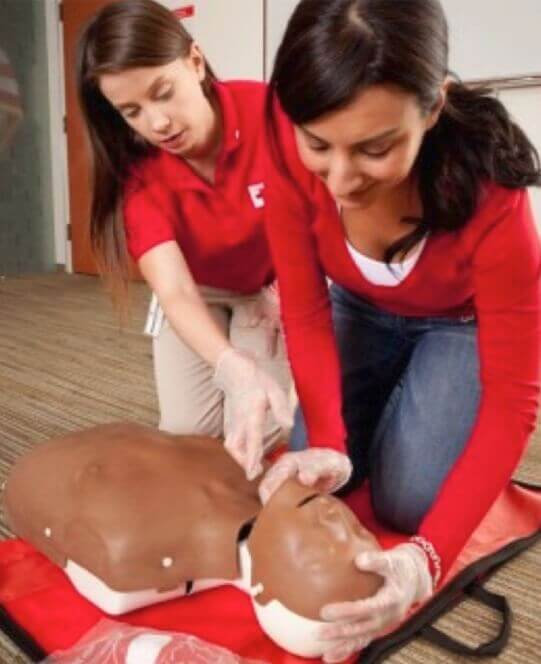 Our Canadian Red Cross Workplace Emergency First Aid (Level 1 Workplace First Aid) Certification training Course is a fast-paced and engaging 8 hour class...which covers a wide range first aid principles, skills and hands-on practice. This course meets Worksafe BC's requirements for Level 1 Occupational First Aid attendants in the workplace.

Your Level 1 First Aid Instructor will employ their own extensive first aid experience, and a variety of activities, slideshows, demonstrations and relevant first aid scenarios to keep you engaged and interested.

You'll come out of your Kelowna Level 1 First Aid course with more than just a Certificate...you'll have the confidence to act in an emergency, and meet all WorkSafe BC workplace First Aid attendant expectations.
CPR level "A" & AED INCLUDED WITH OCCUPATIONAL FIRST AID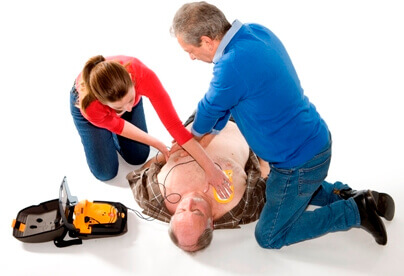 Kelowna Level 1 First Aid courses include Cardiopulmonary Resuscitation and Automated External Defibrillator...CPR level "A" and AED certification.
CPR and AED skills for Adult aged patients only
Your Level 1 First Aid Wallet Card Certificate will be issued to you at the end of your course, and will remain valid for 3 years. Your Level 1 First Aid certification will also be uploaded and electronically documented in the National Canadian Red Cross Online Database.


DISCOUNTS & ON-SITE OCCUPATIONAL FIRST AID COURSES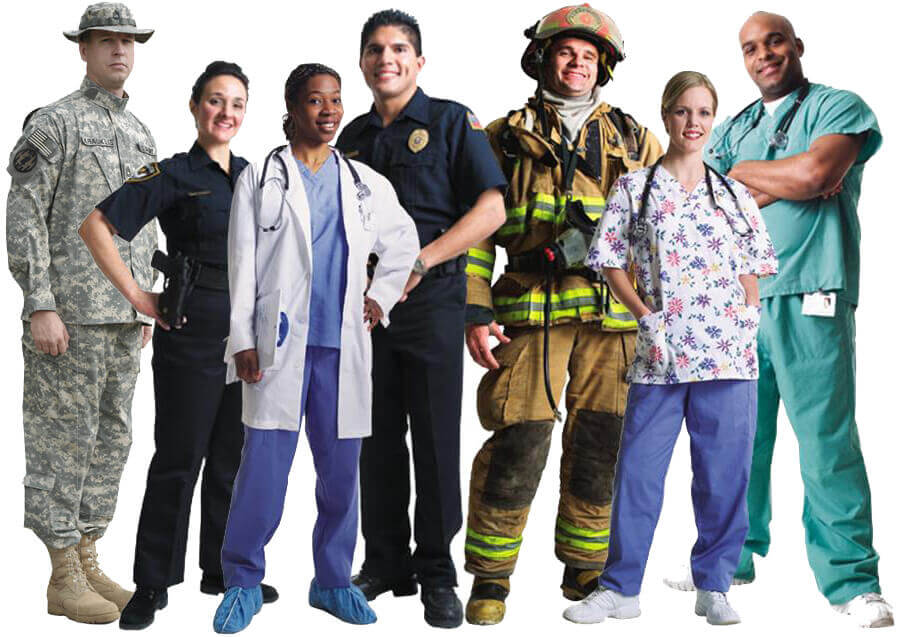 In addition to the Level 1 Workplace First Aid courses scheduled in Kelowna, BC...Level 1 courses are also available for:
PRIVATE BOOKINGS AND ON-SITE TRAINING
in
your
community throughout British Columbia and Western Canada.
Get a Group Discount on our regularly scheduled courses.
or
Arrange a Private Level 1 course specifically for your group.
WHO SHOULD TAKE LEVEL 1 FIRST AID?
Trades Workers
Oil Well Workers
Roughnecks and Leasehands
Pipline Workers
Work Site Supervisors
Workplace First Aid Attendants
Summer Students
Loggers
Divers
Construction Site Managers
Anyone who needs to meet WorkSafe BC workplace First Aid Attendant requirements
Standard First Aid for Workplaces outside of BC
Canadian Red Cross Standard First Aid is commonly required for Workplaces outside of British Columbia, so you may want to cover all your bases and get both a Level 1 and a Standard First Aid certificate.

Find out more about our Oil & Energy First Aid Package, which provides Level 1 and SFA certification at a discounted price.

Note: You should always confirm the specific Certification requirements of your employer or educational institution before making your course selection.
Frontline First Aid can provide you with best practice recommendations based on industry standards, but cannot make a blanket guarantee that any particular Course or Certification will meet your individual requirements.
Your learning and enjoyment in your Level 1 Workplace First Aid course are supplemented with the course materials you are provided with, and the supplies you bring to class.

You will receive your Canadian Red Cross Workplace Emergency First Aid Student Guide in class...at the start of your Level 1 First Aid course.

Not only will you refer to this 147 page, Red and White text book throughout your Level 1 First Aid certification training, it will be a valuable Occupational First Aid Attendant reference to keep in your workplace First Aid Kit.
WORKPLACE EMERGENCY FIRST AID STUDENT GUIDE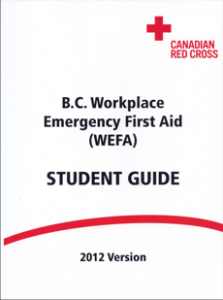 Lesson 1 | Introduction & The Red Cross
Lesson 2 | Preparing to Respond & Prevention of Disease Transmission
Lesson 3 | Check, Call, Care
Lesson 4 | Wound Care & Worksafe BC Records
Lesson 5 | Airway, Breathing & Circulatory Emergencies
Appendix A
Occupational Health & Safety Program
Preparing for an OFA Job Checklist
Occupational Health & Safety Regulations 3.14 - 3.21
Occupational Health & Safety Supplementary Materials
Appendix B
Workplace Written Procedures
Emergency Procedures
Sample Exposure Control Plan
Appendix C
Small Wounds & Cuts
Sprains
Tendonitis
Flash Burns
Minor Burns
Appendix D
Blank First Aid Record
Sample of a completed First Aid Record
Completed First Aid Record for Arm Laceration Follow-Up
MSDS
STANDARD FIRST AID COURSE DOWNLOADS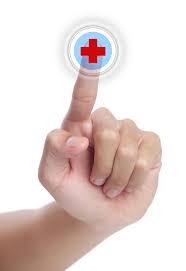 In addition to your Canadian Red Cross First Aid & CPR student manual, Frontline has sevaral other First Aid learning resources available for you.
The links and downloads listed below will help you understand, learn, remember and reinforce the skills and principles covered in your Canadian Red Cross Standard First Aid course.
PERSONAL ITEMS TO BRING TO YOUR STANDARD FIRST AID COURSE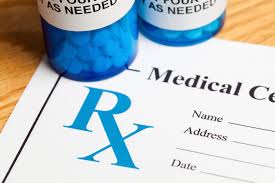 Thermal Mug and Refillable Bottle for the Coffee, Tea and drinking Water provided.
Enough for meals and snacks to last you for the entire class.
Layered clothing which is comfortable and modest, and allows for physical activity.
Spare T-Shirt.
Spare Sweatshirt.
Any Medications...including an Epi-Pen...you might require.
Glasses or Contact Lenses...if required for reading.
Pen and Notepad.
Knee Pads...if kneeling is problematic.
Lightly Scented or Scent-Free Hygiene/Beauty Products.
STANDARD FIRST AID CLASSROOM PRACTICE KITS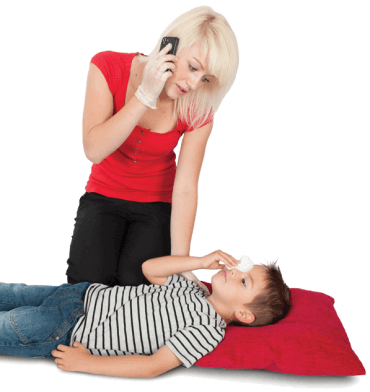 As part of your Canadian Red Cross Standard First Aid certification training course in Kelowna, BC...you will be supplied with a fully stocked practice First Aid Kit. You will be able to use the materials in the kits to practice your hands-on First Aid and CPR skills, as well as your First Aid scenarios.

Pen Light
Triangular Bandages
Roller Gauze
Tensor Bandage
Crepe Roll Gauze
Assorted Band-Aids
Scissors
Flexible Foam-Metal Splint
Medical Tape
Abdominal Dressing
Sterile Gauze
Bulk Non-Sterile Gauze
Safety Glasses
Non-Latex Examination Gloves
Cotton Swabs
Eyewash Cup
Steri-Strips | Butterfly Bandages
Cold Pack
Tweezers
Antibiotic Ointment
Pencil Case with Pen and Paper
Disinfectant Wipes
Pillow
Blankets
Pocket Mask
AED Training Unit
Adult-Child Sized CPR Mannequin
Infant CPR Mannequin
Simulated Nitro Spray
Epi-Pen Trainer
RECOMMENDED PERSONAL FIRST AID KITS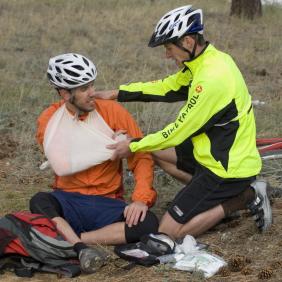 After completing your Canadian Red Cross Standard First Aid certification training course, you will probably want update, or put together your personal First Aid Kit.
Although no single list of items will cover every individuals personal requirements and circumstances...there are a few items which will cover a wide range of needs, with minimal cost and size.
Keep in mind that a small, simple, inexpensive First Aid Kit...which you always keep handy and immediately available...is more likely to be of use than an large, expensive Kit that you keep buried on a shelf in the garage.

Adhesive Tape (Duct tape can be a multi-purpose substitute for Medical Tape)
Sterile Gauze Pads
Roller Bandages | Tensor Bandages
Assorted types and sizes of Band-Aids
Large Absorbent Trauma Dressing
Triangular Bandages
Rescue Scissors
Tweezers
Cold Pack
Non-Latex Examination Gloves
Flashlight with extra batteries
Automobile Glass Punch
Pencil & Notepad
Antiseptic Wipes
Emergency Blanket
Glucose Tablets
Pocket Mask
Cell Phone Charging Device
Canadian Red Cross First Aid & CPR Manual
Clean, comfortable, modest, layered clothing…in case you find the room too hot or cold
Hairbands/elastics to keep longer hair out of the way
Notepad/scrap paper…if you are a note taker
Glasses…if you need them to read
Reusable mug and water bottle
---
Physical activity; alternating between seated learning and hands-on practice
Sitting…kneeling…standing; and everything in-between
A relaxed, interactive learning atmosphere
Breaks and Lunch:
Short breaks approximately every 2 hours throughout the day.
Half-hour lunch break starting approximately 12 or 12:30
Access to local amenities may be limited...please pack enough snacks to last you the entire course.
Complimentary coffee and tea will be available; please bring a reusable mug and water bottle.
---
Roles and Responsibilities of Level 1 Worksafe BC First Aid Attendants
Legal and ethical obligations to yourself, your employer and your co-workers
Priority Action Approach
How to safely assess and approach an emergency; and look for life threatening injuries

Lacerations
Assessment, care and follow-up
Worksafe BC First Aid Records
Completion and record keeping
Follow Up Care
General guidelines and responsibilities for follow-up care
Back Injuries
Assessment and treatment options
Eye Injuries
Assessment and treatment options
Burns
1st, 2nd, and 3rd degree burns caused by chemicals, heat or electricity
Material Safety Data Sheets
Identification of hazardous materials in the workplace
Respiratory and Circulatory System
Airway Obstructions
Conscious and unconscious choking
Respiratory / Cardiac Arrest
CPR and AED for Adults ( CPR level "A")
Shock and Bleeding
Management of physiological shock, and deadly bleeding
Medical Conditions
Management of Asthma, Diabetes and Seizures
---