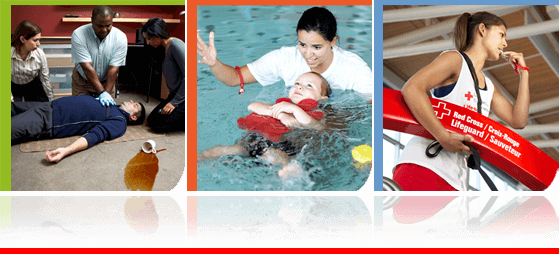 You can access the Online Fundamentals of Instruction e-learning modules through the Canadian Red Cross Online eLearning Platform.

Instructions:
Online Modules:
Introduction
Welcome
Navigation Part I
Navigation Part II
TES Pathway
Required Materials
Instructional Tasks
Recap of Instructor Modules

The Teaching Experience
Introduction & Learning Objectives
Service Learning
The Teaching Experience
Test Your Knowledge
Teaching Experience Process

Foundations of Being a TES
Introduction & Learning Objectives
Role of the TES
Standards of Behaviour
Professional Behaviours
Fundamental Principles

Pre-Course
Introduction & Learning Objectives
Who is the Instructor Candidate?
Adult Learners
What Would You Do?
A Teachable Moment
Factors Affecting Learning
Match the Factor
Establish a Relationship
Step One - Connect with the Instructor Candidate
Facilitation Charter and Course Details Checklist
Facilitation vs Group Charter
Step Two - Complete Pre-Course Tasks
Plan a Course and Lesson Plans
Prepare Teaching Aids
Create a Safe Learning Environment
Match the Task
Organizational Strategies
Step Three - Reconnect with the Candidate
Candidate Lesson Plan
What Would You Do?
Check-In Timeline

During Course 1
Supporting the Instructor Candidate
Introduction & Learning Objectives
Recap: Feedback Between Co-Facilitators
Anatomy of a Message
Seeking Clarification
Just to Clarify
Coaching
Coaching Roles
Benefits of Coaching
Standards vs Practice
What Would You Do?
A Teachable Moment
Additional Teachable Moments

During Course 2
Assessment & Evaluation
Introduction & Learning Objectives
Completion Criteria - Pre-Course Tasks
Completion Criteria - During-Course Tasks
Wilderness Teaching Experience Considerations
Team Teaching
Test Your Knowledge
Personal Check-Ins with Instructor Candidates
How to Address an Unsuccessful Candidate
The Conversation
After the Conversation
Documentation
Teaching Experience Form
Privacy and Legislation

Post Course Tasks and Responsibilities
Introduction & Learning Objectives
Post-Course Professional Relationship
Administrative Paperwork
Reflection of Practice
TES Certification - Next Steps
TES Certification - Maintenance and Growth

Skills Evaluation Session
Introduction & Learning Objectives
Skill Evaluation Considerations
Setting Expectations
Congratulations!